The first memory I have of snuff, cigar rather, it is safe before the cigarette knew the blade that produces it, is because of my father, an inveterate smoker, always with a cigar between his thin hands. And how wrong what happened when war was no snuff and a little less at the time of the Schedule to Snuff from the forties and better when I was the age of smoker and enjoyed two servings, since I did not have this vice. In pictures and cartoons that made him few friends, cigar and smoke rising thread they are highly visible and disappears. Today these are little more than bragging persecuted and I feel sorry for the displaced smokers outdoors street. My father holds his granddaughter who was born just in the year he died as his successor in the family and I'm sure someday leave the snuff but not official recommendations about laws banning smoke and simultaneously sell it. We support medical recommendations and advice and not prohibitions.Form free and responsible people who can walk the trails good city life and your health.
The snuff and mobile are disturbing elements in the rooms where chess is played and will portray famous players with cigar or pure, slightly less than putting all black squares of the board.See their plays adorned by smoke and case studies that we have lived. On the other hand impossible to speak of chess players of the past and not see them without his cigar or pipes for sale: Lasker, Sanz, Samisch, Gete, Sicily, Talh, Korchnoi, Furman, etc.
The use of snuff in chess tournaments long predates government decrees and comes to mind how Paul Moran Santamaria managed for years that his friend Fernando Rubio Aguado -retirado many years of game- you joined an open tournament that he held in Alcobendas Ubilava-what won and lost the 1st with a "loose" – and before moving already had the cigar fuming. His opponent reminded him of the ban and said Rubio have known had not played. No doubt remembered their games at Real Madrid and Circulo de Bellas Artes, many smoking and tables with room for cigar.
One day, I think it was in Alcorcón, good Pomar and somewhat low quality of play, is lining up its opening, he smokes a lot and ash flies, like cafes Clear your mind and in a moment his position it comes down and misses the point …
We are in the Prince of Asturias tournament -what good opportunity to in 80 years of Pomar give this award but now it is wrong of health- and at the Sports Oviedo are concentrated famous players like Najdorf, Anand, Salov, Lvcov, Averbach, the Polgar, Bronstein, Vaisier (winner) and the Spaniards, Rivas, Sansegundo Sanz, the child Vallejo, Illescas and many more.
Illescas is a smoker with highly developed "hobby", as we see. The game is 25 minutes. This scene is in his game with Vaiser in Table 1 and as makes his move up to the steps of the sports hall to give a puffing on his cigar and if his opponent plays fast makes a career of 15 meters and on the table. I think you can not give many advantages to the contrary. Now I think that in the case of Illescas the snuff is your "doping" and so his record of Spain champion, 8 times and many other teams. Setién, athlete football, was with the GM and I do not run so much. I do not know if Enrique Setien played this tournament and chatted between rounds Illescas, but I remember a pose for the press, starting at 5 minutes, with coach Antic, who were no more than a few plays in reality. In short, a farce. Setién in his drill with Antic, coach "starting to five minutes," a false pose for the gallery, five or six plays for the photo and so my picture is also bad for the memory.
As a final and burial for snuff, saying that my father left the cigar already very ill and that in the Chess Club Puerta del Sol had a quitter called Jesús Díez del Corral with glasses and cigar masterfully moving the chess pieces in his youth and maturity but retired cigar and serious chess addict, always an addict, game 5 minutes. Tuesday went to the club and was the smartest GM in behavior and dress. A man cigarette at the time and ever chess player.
Emanuel Lasker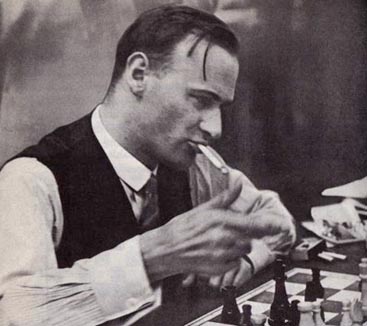 Friedrich Saemich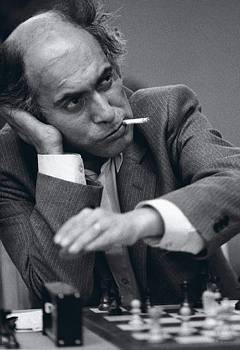 Mikhail Tal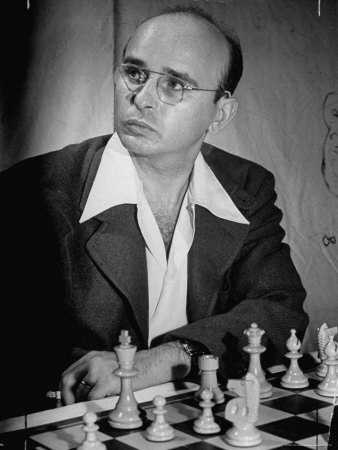 Samuel Reshevski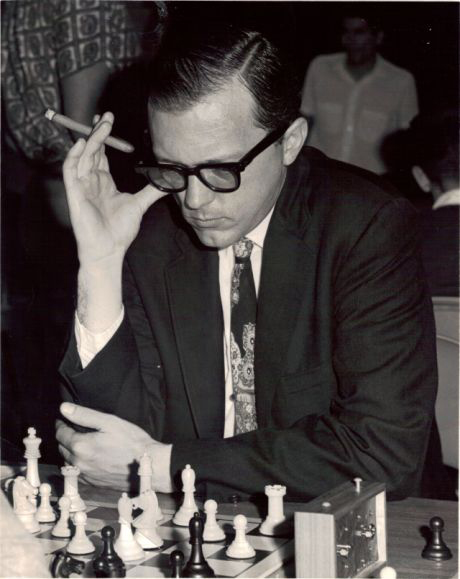 William Grady Addison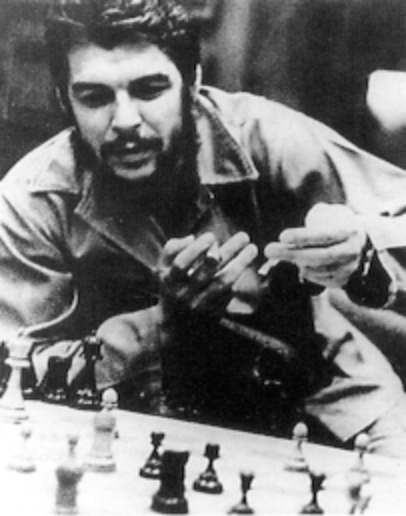 Che Guevara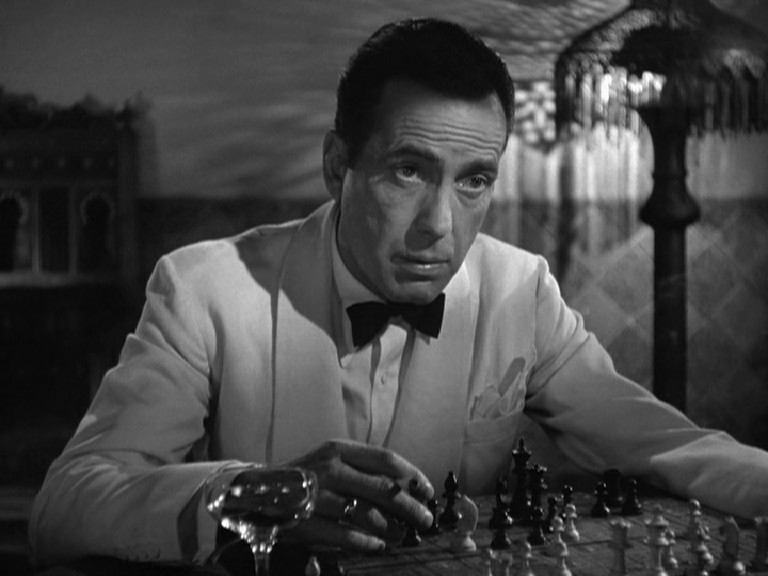 Bogart in Casablanca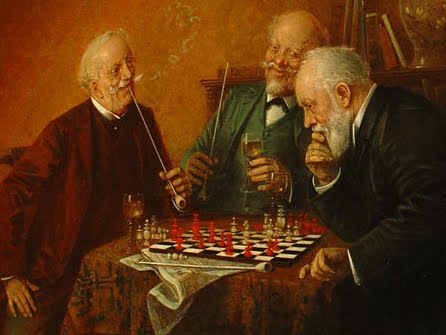 "Three gentlemen playing chess" Oil Hans Lassen, 1900